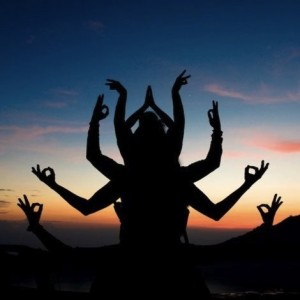 If you begin to be what you are, you will realize everything, but to begin to be what you are, you must come out of what you are not.
Shri Shantananda Saraswati
There is nothing more gratifying than simply having some time to think, which is what I devote my Tuesday mornings to now that I have committed to the Practical Philosophy course at the School of Philosophy.
This is something I have wanted to do for many years and when I saw the advertisement a few weeks ago I thought WTF? Now or never.
The 9-week introductory course is a gentle yet profound study into the words and concepts shared by the great philosophers spanning religions, eras and cultures. In Lesson One we studied the concept of wisdom and in Lesson Two we contemplated the 'art of knowing oneself" and so forth. The quote I noted above shows how complementary this material is to more contemporary sources I am currently influenced by – for instance Brene Brown's work (I blogged about her last week) and even the study and work involved in my exec coaching practice.
I was attracted to the practical nature of the course as it ensures you won't disappear into your own navel whilst examining it. Indeed we get simple exercises to "practice" doing the course of our everyday life which have been enlightening to say the least. We have learnt a great technique to, at any point during the day, re-centre ourselves back to the wise woman within, (the one who has all the answers…. she actually does).
I met a lovely woman, 70ish, from the advanced class next door. She's on to her fourth year of study and told me "oh if you like it now, just you wait to see what happens!". Levitation? Hope so.
The School of Philosophy is a not for profit organization connected to the London School of Economic Science. The latter was started in 1937 by economists to study economic justice against the background of the depression. This approach led to the study of philosophy in order to gain deeper insights into what was happening around them.
This is not a religion, and it certainly isn't a cult in case you are worried about me.
If anything, Practical Philosophy can be described as "mastering the art of living" which is precisely what I am here to do.
Namaste…