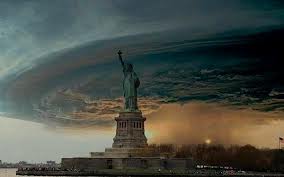 Ok, day one, start a proper looking blog. Or should we say Year One, as its taken me ages to work out how to do this sucker. I've made a commitment to do this for at least 50 weeks, and I've decided that Hurricane Sandy was just the universe saying – just do it, so I pushed the Live button.
While I am not expecting to cause havoc in blogosphere, my life is already seriously changing due to this radical new concept of  "putting family and friends first", and generally live the way I have been meaning to. Even doing a blog has been a real journey out of my comfort zone –  I've had to consult with "cool people" in their 20′s, secretly wade through the WordPress for Beginners book, get on Facebook (frankly I think its a tad overrated but 1 billion people can't be wrong I guess), put up with eye-rolling from the kids, tolerate bemused smirking from the husband, and most importantly, get over myself. My friend "social media Suzanne" assures me that one swings from excitement to a state of panic ("OMG WTF am I doing?") when a blog goes live. Or maybe she is sniggering in the corner…
I literally haven't worked (another overrated concept) half as much as I did last year but I am having double the fun. So friends, before you stage an intervention and lead me gently back to the cubicle nation, please realize that I am seriously going to do this!
How Sandy will test Obama, Romney – CNN.com (make sure you vote in that Hands Up poll to the right that I've worked out how to add)
Obama 'not worried' about Sandy's impact on election – Yahoo! News (well frankly that's a little shortsighted of him, vote on the right hand side of my blog)