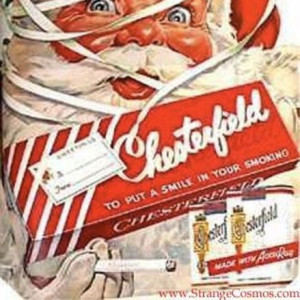 I'm totally over all those retailer catalogues stuffed into my letterbox in these weeks before Christmas. None of them entice me to buy, none of them tap into my emotions as a consumer.
I just wished they tried a little harder to woo me, like the old days before the letterbox circular, when companies really worked hard to get share of wallet at Christmastime. For example look at these great last minute stocking fillers……
This Christmas I have been determined to end the year stress-free. What a novelty! Today was my last day in my lovely little office, and I left early to have a siesta. I've had an easy time of Christmas shopping even with the large extended family I am in. I bought the same gift for all nieces and nephews of "Gen Y" (see Haviana Heaven post) and for my generation of siblings/inlaws, my sisters and I decided to set a challenge – no actual money was to be spent. I am wondering if they are busy making homemade gifts…not me – I am giving all of them vouchers from my Westpac Hotpoints – one phone call and about 6 presents were ticked off. I bought all other miscellaneous gifs including husband and kids in a two hour powershop and I have estimated that including gift wrapping Christmas shopping took 3.5 hours. I am sure I have missed a few crucial people but if so, my new plan is to mop up the stragglers with a Happy Chinese New Year burst in late January.
Now on to actually enjoying the festive season….
(Postscript – I write this, a few days after I posted this original piece. Given what has just recently happened in the USA finding Santa smoking and a gun promoted as a stocking filler seems all the more outrageous. While smoking has been restricted, but what about guns? Come on America it's time to revoke your right to bear arms. Clearly this part of the constitution was written for a different time, a different reality).