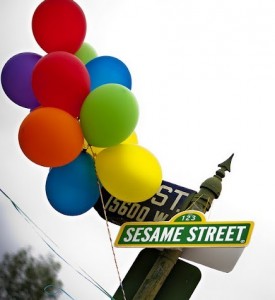 If someone had told me 25 years ago when I was swanning around London that in my 40′s I'd still be partying on the street, but in a cul de sac in suburban Auckland, I would have cried endless tears. But that's how I roll now…..and quite happily.
To be honest, to say that I am still dancing on the street is a wild exaggeration. I just wanted to highlight our little street Christmas party we have on the turning circle of our cul de sac every year. Not exactly the Notting Hill Carnival this little event has become something that I always look forward to and this year was no exception. Our road has low resident "churn"/ high "customer retention" so to speak, and no particular demographic except I guess its a bit white and middle class (doesn't make you a bad person….). We don't live in each other's pockets, but we do have a sense of community that is rare and it stems from the little annual street soiree where we haul out a barbecue, bring pot luck food and literally set up camp on the street while kids run in and out of everyones houses and their parents get slowly boozed in the middle of the road.
Because of this little event the street literally looks out for one another but not in an invasive, nosey sort of way. We don't run a structured neighbourhood watch system either. But during the year there is tolerance when a teenager (ours!) has a slightly out of control party, support when someone is suffering in some way, and general humour and goodwill all round.
This year I really wanted to be more neighbourly than usual. Apart from making my faves across the street a possibly inedible christmas cake, I've encouraged my husband to get on to a DIY repair of our street sign. For many years we've had an old fashioned relic of a street sign the council forgets to update. So he has dug it up, repainted it and in January we plan an unveiling and perhaps some more partying in the street.
Stay tuned…
and be nice to your neighbors this Christmas.