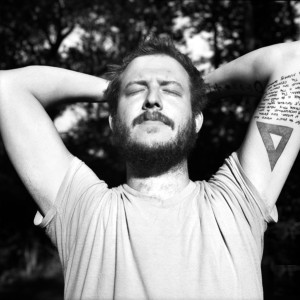 Happy new year! I've spent the last few days on Gt. Barrier Island soaking up the Barrier greatness. (Relaxing, drinking, beaching, eating etc).
Yesterday one of Aunty S's friends wanted to listen to something "gentle" – so I automatically opt for some Bon Iver. Very hard to choose just one track because I find Bon Iver best to consume via entire albums. Whatever floats your boat though. I find myself playing the album 'For Emma, Forever Ago' whenever I'm at the Barrier bach, on holiday and on planes too.
I had the pleasure of sitting in the massive grass field at Coachella earlier this year as Justin Vernon sang 'Skinny Love' with the entire audience singing along.
Enough babble, here's a taster of Bon Iver. 'Skinny Love' below.