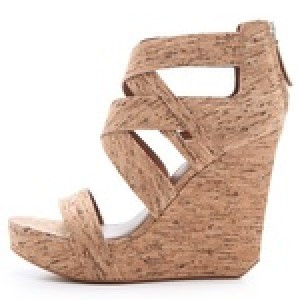 If I was going to buy one pair of shoes to last the whole summer season it would be neutral wedges – I have two pair from various seasons and I am wearing them out before I launch into a new pair. I just realised I wear them with everything – black, blue, stripes, you name it. Unfortunately I am not in the market for a new pair but if I was i would buy either of these two corky numbers circa $NZ260 from, you guessed it, shop bop.com (free shipping). Just think, I could use them as a pin board once i am done with them.
I keep urging you to check out shopbop or asos.com as I am pretty sure it will change your shopping life – go straight to SALE and work back from there. As I write this, my husband is buying an air conditioning part for his car from the USA online from his ipad for $28. (yes, how romantic we are as we lie in bed with our personal screens). He tried to support local business but it would cost him $300 buying local.
All this online shopping is causing havoc with NZ retail. While we all want to support local businesses we live in a global economy and you know, if we can skip the gst and get something delivered to our door…it's too good to pass by.
If you have any other great shopping sites for me to check out please leave a message!
(Nearly two million New Zealanders over the age 15 shopped online in 2012 (around $1billion). Online shopping is already around 6% of all retail sales in in New Zealand is expected to increase to $5.37 billion by 2016.)