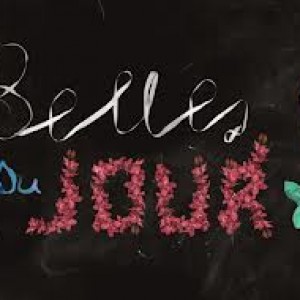 …literally.
I am trying to break the habit of looking forward to watching Graham Norton on a Friday night. I mean there must be more interesting things I could be doing…apparently not. The good thing about doing this blog is that I have to write about something that's vaguely out of the ordinary and so today I copped out by living vicariously through my 16 year old daughter's eyes and taking her and her besties to theBelle du Jour event at Stephen Marr Newmarket to launch "ball season". Karen Walker put on a lovely show featuringTop Shop and Top Man and I must say the goodie bags were fabulous for the girls. (I was seen trampling over several tweens to get mine…as the oldest one in the room, I felt I needed to be rewarded, after all it is was an alcohol free event, I needed something….)
So while it wasn't something that was necessarily out of my comfort zone, one thing for sure, it's great to watch a new generation of fabulous women emerge whom are funny, clever, witty and warm. And I did realise that it was the first time I had taken the gang to dinner (vietnamese cheapo noodles) – so good to watch beautiful girls with healthy appetites.
While it has been the end of a really busy week, and I could have really done with a night in front of the telly, I am grateful that last year I had the good sense to think "WTF" and reclaim my life back just in time to really enjoy my daughter and her chums before they all disappear into adulthood.