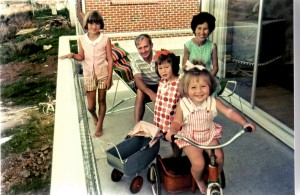 Oh I got the best present ever for my 50th from my husband. He knows I hate presents that are impractical, tasteless or just serve to clutter unnecessarily. I prefer experiences, high quality consumables, and cool ideas or straight cash.
SO, he commissioned his friend Jordan to make a video documentary of my dear Dad, telling his life story.
Jordan and his wife Jody, have a business called www.yourmemoirs.co.nz which create professional video memoirs that will last forever. Dad is 85 next week and very articulate, together, sharp and active. Little did I know that Jordan had filmed Dad telling his life story to camera, with photos to match the highlights.
We have a lovely scene with Dad talking about when he met my mother. As Mum passed away 32 years ago this is a very special memory for all of us.
I absolutely love this gift, and it will be something that will be passed on for generations.
If you want family memories preserved and stories captured to pass on to your descendants then Jordan is your man.
Contact him on Jordan@lukenola.tv
When I work out how to do it I will post a clip of Dad but for now here is Jordan's showreel we affectionately call memoirs of a geezer…
Your Memoirs – A taste of what we do from Your Memoirs on Vimeo.