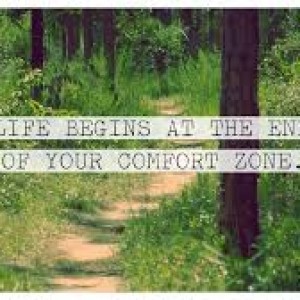 This week I did nothing at all out of the ordinary so on Saturday morning at the bach at Great Barrier Island, I forced myself out of a warm snuggly bed with the winter sun shining through the window and hauled my arse over to a local yoga class I had heard about and been meaning to join for about ten years. At least I could write about it in this section.
All I can say is that looks can be deceiving. I didn't expect much from a yoga class located in the little local community hall, and certainly as we lined up I thought kind of smugly, oh I am one of the younger ones here, I'll be fine. No Lulu-Lemoned Christy Turlingtons here – far from it. I took a place in the back corner next to one of my fave locals, a warm squidgy buxom lass whom I thought might be game for a bit of half hearted yoga and a chat. Not so.
This was a highly functioning advanced yoga class of committed yogis who had been doing yoga for upwards of 20 years. Shit. My cuddly mate was doing hand stands and all sorts as I was farting around with the yoga strap. Plenty of mats, blankets, blocks, bolsters and bricks were supplied and we had to use all of the equipment consistently. It was all very HANDS ON. Groups of 2, 3 and 4 helping each other do positions and all sorts. At one point, my cheery mate was sitting on me while I did child's pose, at another point several others had me hanging by straps.
Over the years, I have been to many yoga classes. I would never have thought that the most challenging, enjoyable, entertaining and effective one was tucked away on Great Barrier Island right under my nose. The instructor Linda, has a quiet unassuming manner but has whipped a lot of Barrier bodies into shape. She is in her early 60′s but has a body of 21 year old which makes sense as that is when she started practicing.
As I drove back over the hill to Medlands Beach in a post-yoga glow, I reminded myself of one of my favourite sayings
"everything you want in life is available to you and waiting, right over there, just outside of your comfort zone".