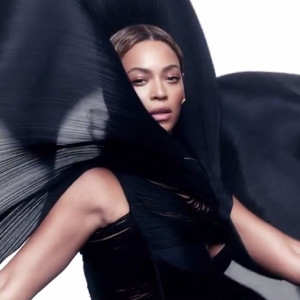 I'm writing this the night before my last day at Sony Music. After nearly 4 years in the music industry I'm taking a leap out of my comfort zone. It has been so interesting to hear people's responses after telling them I'm resigning without actually having a concrete role to transition to.
With some people, I've seen eyes widen in shock and a look that says "you are CRAZY for leaving Sony!!" Other people have exclaimed "Congratulations, that is so exciting!" Others have expressed their envy, their admiration, and their support. Believe me, (and Sandy will tell you) this wasn't a decision I made overnight then jumped ship the next day.
Lately, I've been asked a lot about how I feel about leaving and how I feel about my decision. Well! The answer is generally how you feel every time you take real control of your own life – and that's pretty good. It's empowering. It's empowering to discover true things about yourself and to create your own reality. That sounds a bit like airy-fairy bullshit, but that's how I see it.
That's a nice segue into the song I've picked this week. The part about empowerment. Thought my last week at work would be fairly laid back, until Beyonce (Queen Empowerment herself) decided to release a SURPRISE full length visual album. Not just an album. But an album where every song is accompanied with a kick ass video. We watched the visual album yesterday in its entirety, and the creativity and vision behind it is gob-smacking. Beyonce is something to behold. She has also filmed some mini features where she explains her vision and thought process. Watch this:
Beyonce samples Chimamanda Ngozi Adichie in one of her new songs called 'Flawless' (the track itself is awesome and fierce). This is the TEDx Talk called 'We Should All Be Feminists' that Beyonce uses below. Sandy, thought might be interested:

Now, for some music. This video below is 'XO' (directed by Terry Richardson)- the song intended for pop radio. It's just something happy. And if you asked me how I was feeling right now, it would definitely be just that.