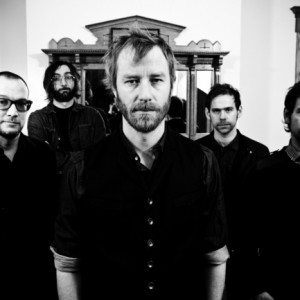 I'm racking my brain as to what I have and haven't shared yet, and I think a post on The National is way overdue. How has this not happened yet?!?
Here is an old favourite of mine from The National, 'Fake Empire' below. (BTW They played at Vector on Feb 4) Definitely growing in popularity – The National played an incredible sold out show at The Powerstation a couple years ago. Lead singer Matt Berninger's voice is as dreamy as they come.
You also might be interested in watching the doco made by Matt's brother Tom called 'Mistaken For Strangers' – it was screened at the NZ International Film Festival last year, and ahead of the band's show here will be screening in Auckland on Feb 4.
Enough rambling, here's some music!!