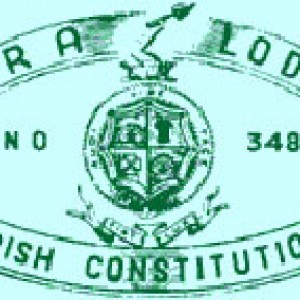 My husband and I finally got to do something we have always wanted to do and that is to go inside the ARA Lodge at the top of Airedale St Auckland. Our daughter is one of the recipients of the ARA Lodge Arts Awards – the ARA Lodge gives tens of thousands every year to the top final year secondary school art students across Auckland – and on Friday night we were hosted at the Lodge by senior Brothers, entertained by some outstanding young musicians, themselves Knights Templar Foundation Scholars and inspired by the fabulous new director of the Auckland City Art Gallery, Rhana Devenport
The ARA Lodge was the first ever Lodge in New Zealand and has a history very much connected to the history of Auckland. The archival material on display includes watercolors by Lodge brother Charles Heaphy, beautiful.
Apart from being profoundly grateful to the Lodge, and completely fascinated by the building itself (same architect as the Auckland War Memorial Museum, Brother Malcolm Draffin) it was an opportunity to understand a bit more about the freemasons whom like many people I knew little about. You learn something every day and it made me examine some of my own assumptions about Freemasonry. (It also made me think about how gender-specific groups cause unfounded grief to a lot people. Feminism suffers from this – the fear that feminists are a closed group with a secret agenda.)
Anyway, thanks to the ARA Lodge, our daughter has a moral and financial boost before she starts her Bachelor of Fine Arts this year. We are most grateful.