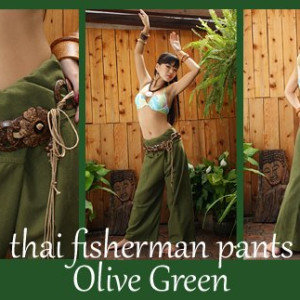 I have found my perfect summer pants. Thai Fisherman Pants. I didn't even know this perfect garment existed until my friend, a good looking urbanite guy with impeccable taste, was sporting a khaki pair at a drinks party on Great Barrier Island. I immediately bought two pairs at the local gift shop (one of about five actual shops on the island) – white and blue.
They are loose fitting cotton pants, good ventilation, forgiving if you are a few kilos overweight, and no buttons or zips. Those fashion-forward Thai Fishermen have really struck on something here. They seem to suit everybody and anybody.
There is one downside, they don't necessarily translate well when reintegrating to life back in the city. I emerged wearing my white pair the other day with a sort of loose embroidered top (i'll feature that one next week) only to hear a helpful but sarky comment from my daughter "Oh my god no Mum, too…too "eat pray love"". I'll be saving these for next summer.